NIBTC Dog Welfare
NIBTC Welfare and Rescue
The North Island Bull Terrier Club runs a rescue service for bully's which are abandoned in pounds around the North Island.
All dogs brought into the rescue service are desexed, vaccinated, microchipped and council registered prior to being rehomed. Adoption fees are charged on all dogs.
Our adoption prices vary depending on what the dog needs before going to his or her forever home. If you are interested please enquire with Sue and she will let you know the costs involved.
The rescue coordinator can be contacted by phoning Sue on 021 151 2780 or by email
Current rescue dogs needing a home will be listed on our Facebook page.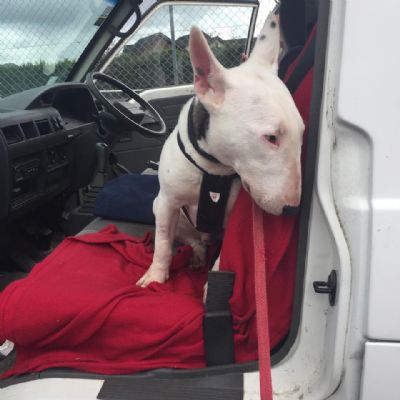 This is Splash our recent rescue bully - he has been lucky enough to find his forever home thanks to the club welfare system.
Contact Details
The Secretary
North Island Bull Terrier Club
PO Box 44, Waihi, NEW ZEALAND