But is it a purebred?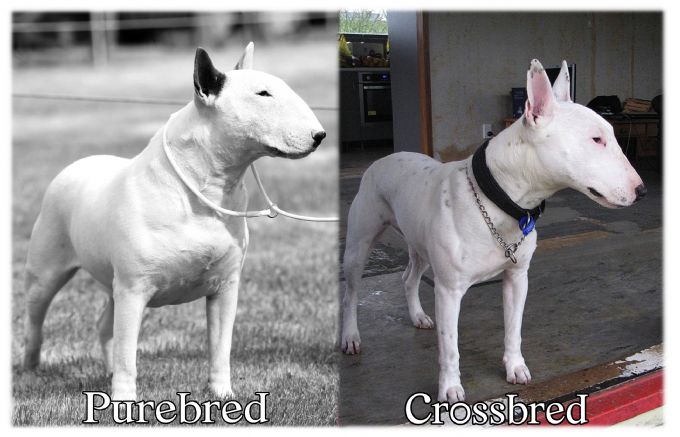 How do we know we have bought a purebred bull terrier?
What is becoming apparent and is a genuine concern to the preservation of our breed, is the gradual movement away from the bull terrier as described by the breed standard.
Why or how is this happening?
Unfortunately, people are buying poor examples/crossbreds believing them to be "purebreds". These dogs have no papers, evidence of pedigree and are not registered with NZKC. The problem is then often compounded by the continuing downhill slide when these new owners breed their "purebred – no-papers" bull terrier together and sell them as "purebreds". There is usually no intention to deceive on the part of these sellers as they too believe that the purebred – no-papers puppy is a bull terrier.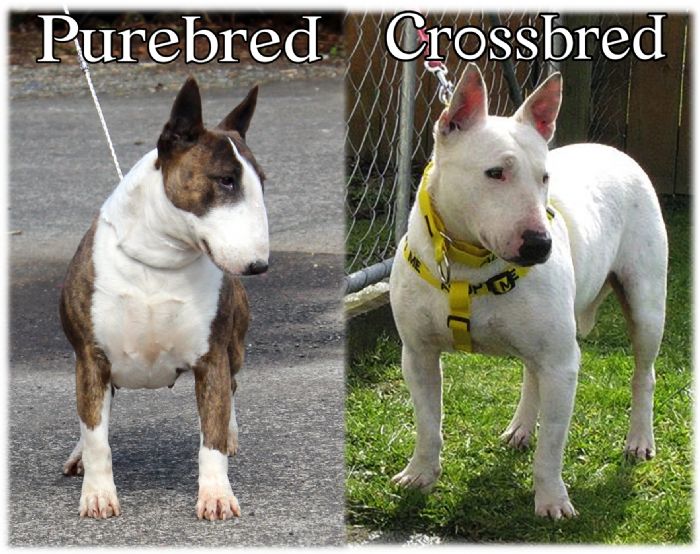 A very important part of our club's job is to educate the media and public about what is, and what is not a Bull Terrier. One of the ways we do this is to call them 'English' Bull Terriers, even though that is not the official name for the breed. But it does help distinguish them in name from Staffordshire Bull Terriers, or Pitbull terriers for example. Far too often when a dog bite hits the news a photo of our breed is erroneously used to illustrate the type of dog being reported, which of course has a very negative effect and perpetuates the misidentification.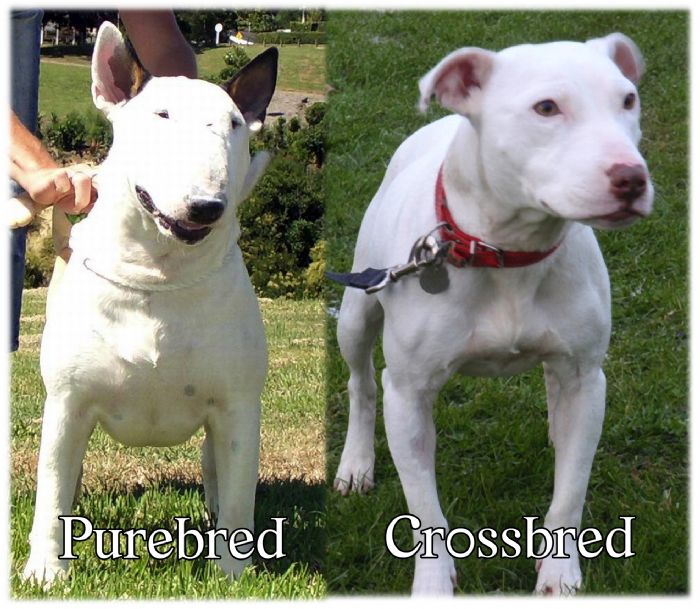 There is also a large part of the public that think that a dog that is white or has erect ears is a Bull Terrier. English Bull Terriers are so very unique that it is hard to believe there could be so many interpretations of what constitutes purebred. For example — the first unique breed feature to disappear when a purebred is crossed with another breed is the typical down-faced head. The roman nose is actually just the part at the very tip of the nose that bends downward… there is no such breed as a roman nosed bull terrier. A purebred Bull Terrier possesses a down-faced head AND a roman nose.
Examples of the other Bull breeds can be found online, and we have included a few pictures of purebreds and crossbreds here for your information.
There is an official breed standard which describes the breed in words and also a very good illustrated standard available from the Bull Terrier Club of America with great illustrations. Both of these can be found on Breed Standard page
On that note, the North Island Bull Terrier Club welcomes all lovers of the breed regardless of the type of dog that they own.
Contact Details
The Secretary
North Island Bull Terrier Club